As it did in 2017 with Manolo Valdés's work, the Hortensia Herrero Foundation yet again wanted to bring the work of another great international artist closer to the Valencian public and visitors of the Ciutat de les Arts i les Ciències. In 2018, the British artist Tony Cragg was invited.
The work of the British artist is characterized by the use of very different materials such as stone, wood, aluminum, bronze, steel or plastic that are then transformed into organic forms. Four of the works were set up on the water in the various ponds of the Ciutat de les Arts i les Ciències, something unprecedented since it is the first time that he exhibits his works in such an environment.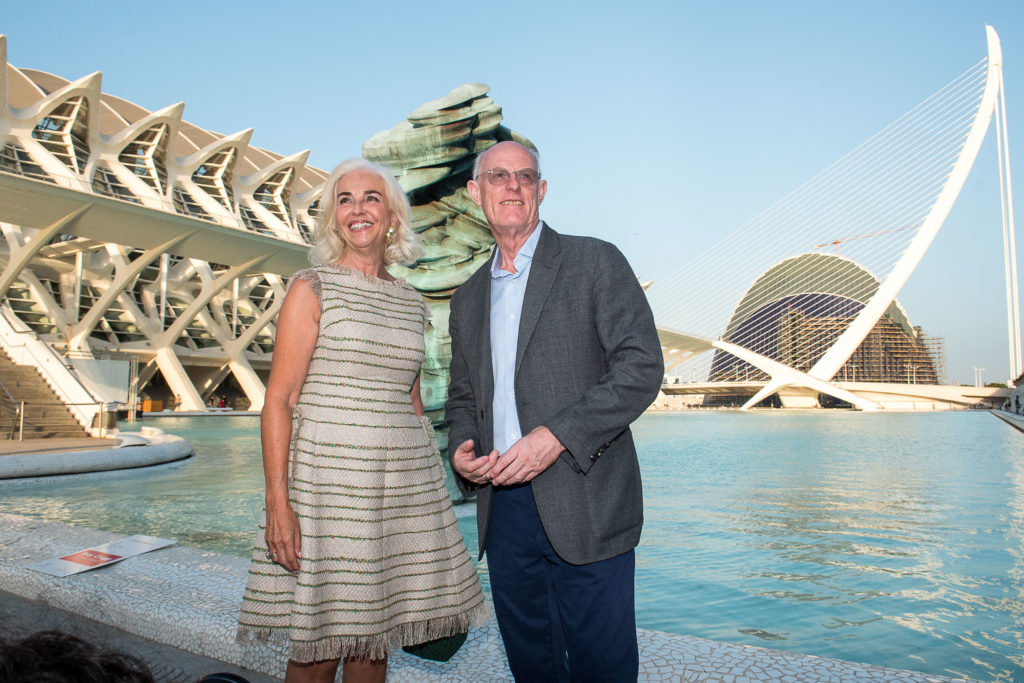 Three of the six pieces were created on purpose for this exhibition. Hortensia Herrero acquired one of the pieces, 'Points of View', and donated it to the city of Valencia. It can now be seen at the roundabout of the Monteolivete Bridge.
About Tony Cragg
Sir Anthony Cragg (Liverpool, 1949) has been living and working in the German city of Wuppertal since 1977. Cragg, who will have a major exhibition on the streets of New York at the same time as his show in Valencia, is one of the most prestigious contemporary British artists of our time and has received numerous international awards such as the Turner Prize (1988), Chevalier des Arts et des Lettres in France (1992), Academician of the Royal Academy of Arts in London (1993), Order of the British Empire (2002) and the Order of Merit of the Republic of Germany (2012), to name but a few.
In 1988, he represented Great Britain at the Venice Biennale and his work has been exhibited in museums such as the Reina So a, Tate Gallery, Louvre, Centre Pompidou, Hermitage in St. Petersburg, the Stedelijk in Amsterdam, the Nasher Museum in Dallas, Corcoran Gallery in Washington, Belvedere Gallery in Vienna, MACRO in Rome, and CAFA Museum in Beijing.
Since 2009 he's director of the Academy of Fine Arts in Düsseldorf.