• The works in the Velluters quarter are conducted by the Hortensia Herrero Foundation.
• The Bertolín company will refurbish the image of the building, which will become the Silk Museum.
Valencia, 7 November 2014.- The restoration of the College of High Silk Art, conducted by the Hortensia Herrero Foundation, began last Monday, 10 November. After several months of paperwork and tenders, the rehabilitation project will be executed by the Bertolín company, which was selected among a total of 20 applicants. The estimated duration of the restoration works is 2 years.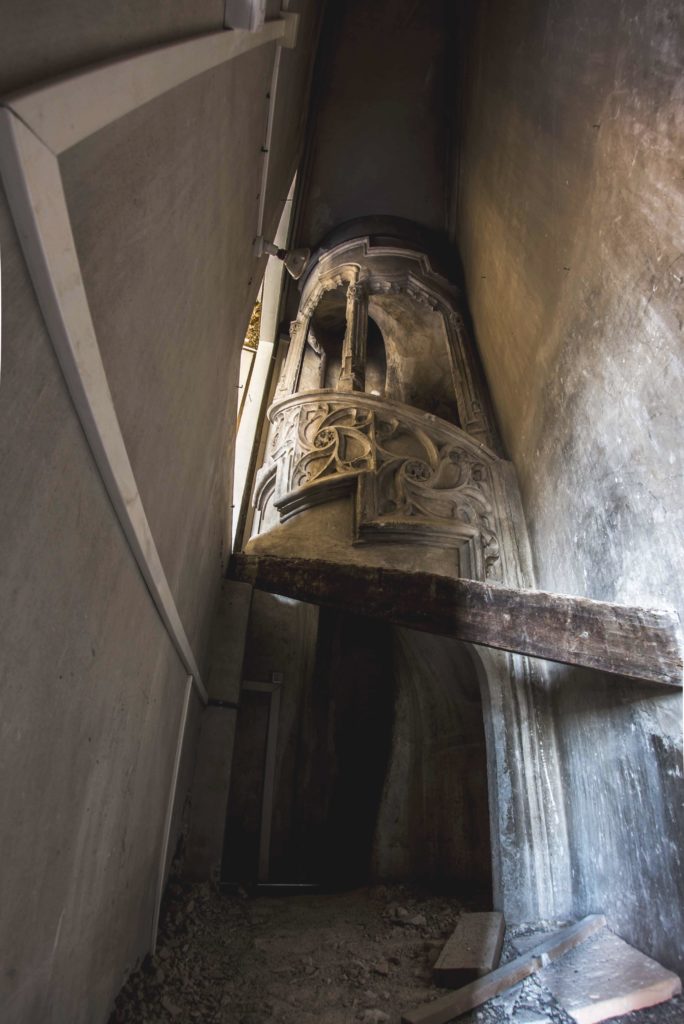 The Hortensia Herrero Foundation is the driving force of a rehabilitation that, in addition to retrieving one of the most outstanding buildings of the Valencian architecture and culture, will contribute to the cultural and spatial enrichment of a very special area of the historic centre of the city of Valencia, the Velluters quarter. The project stipulates that the restoration will aim to turn the historic and emblematic building into the Silk Museum of Valencia.
The building of the College of High Silk Art dates from the 15th century, of a Gothic foundation and with a very important patrimonial wealth inside in the form of frescoes, murals and mosaics. The latter are especially important, as we can see on the floor of La Fama. In addition, this means retrieving a piece of both the material and the intangible heritage of the city, since the silk guild was a benchmark for the rest of the world and one of the engines of the Valencian economy.
This rehabilitation will be carried out in accordance to the project drawn up by the architect Fernando Aranda, which is derived from the Master Plan of the College of High Silk Art of Valencia, promoted by the Directorate General for the Valencian Architectural Worship Heritage in June 2005, as well as from the determinations of the Project for the Rehabilitation of the College of High Silk Art of Valencia, approved by the Conselleria for Infrastructure and Transport, which has been partly implemented.
Hortensia Herrero Foundation
The Hortensia Herrero Foundation is a non-profit organisation that is funded only by contributions from its sole patron, Hortensia Herrero, vice president of Mercadona. Through her foundation, she has set herself the objectives of recovering, developing and sharing the historical and cultural sensitivity of the Valencian Community. To date, the main activities have had to do with the recovery of the artistic heritage. In addition, she has initiated projects related to the world of dance and ballet this very year.