Tony Cragg's sculpture 'Points of View' was chosen by the Hortensia Herrero Foundation to stay in Valencia. The president of the Foundation, Hortensia Herrero, will acquire it to later donate it to the city indefinitely.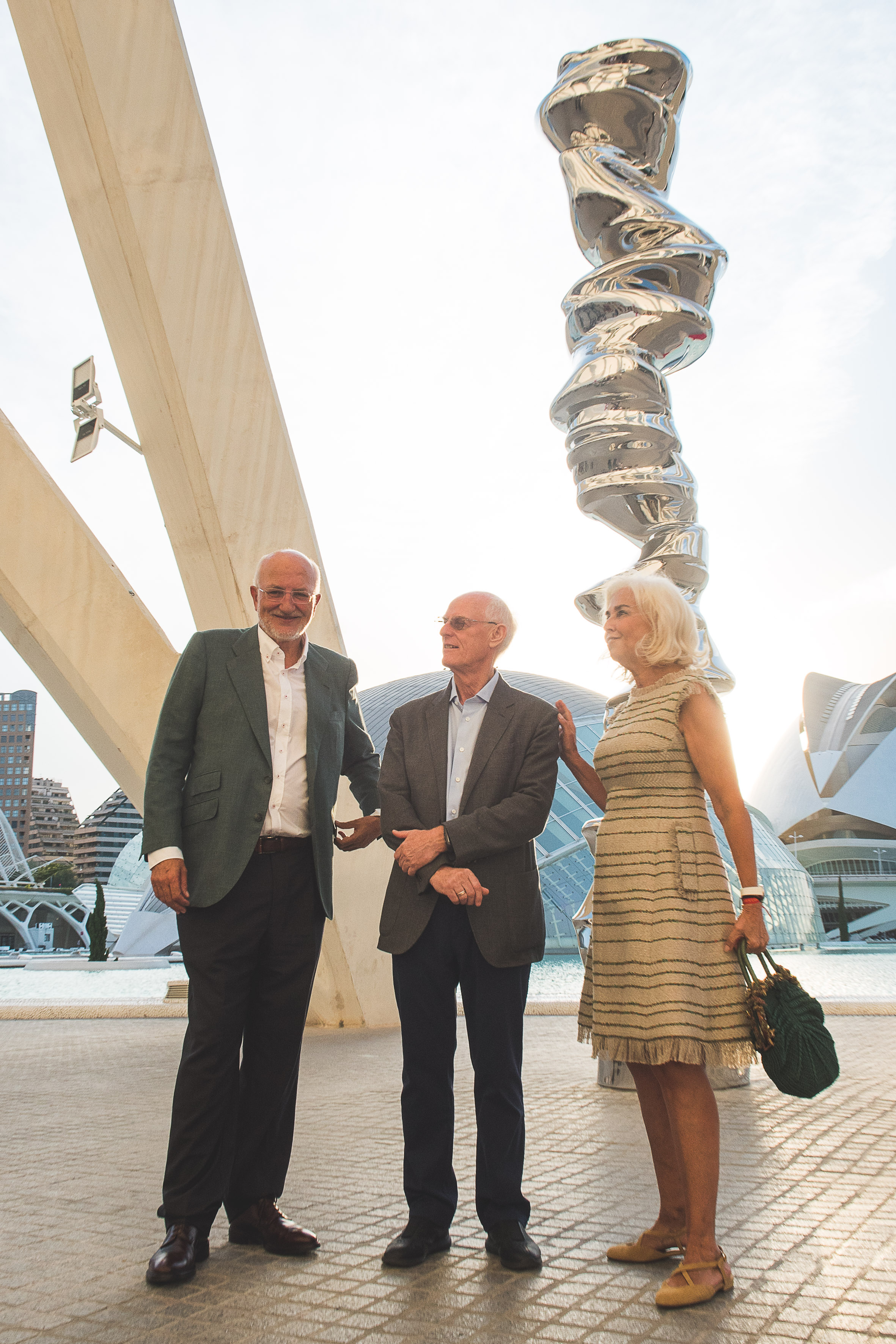 'Points of View' is one of the six pieces that the British artist Tony Cragg has exhibited at the Ciutat de les Arts i les Ciències, as part of the exhibition that enters its last three weeks before being withdrawn on 4 November. 'Points of View' is a stainless steel sculpture, weighing 3.8 tons and of 5.7 meters in height. It is currently exposed next to the entrance of the Prince Felipe Museum, where it will remain until the definite transfer to a new home: the Monteolivete bridge roundabout.
"Just as we did a year ago with 'La Pamela' by Manolo Valdés, I wanted part of Tony Cragg's exhibition to stay forever in Valencia. I have always stressed the importance of New Yorkers and other tourists coming here to see the work of Tony Cragg, instead of us, Valencians, having to travel to New York to see his exhibition. With this acquisition, and the donation that we will make to the city, this work will be a good excuse to come to Valencia and visit its enormous artistic and cultural wealth", Hortensia Herrero states.
The exhibition 'Six sculptures' will remain on display in its entirety until 4 November. Then, the other five pieces will be removed and 'Points of View' will be left in its present location before it will be transfered to its final location, which is scheduled for the first half of December. "This time it was the Hortensia Herrero Foundation itself that chose the piece, taking into account artistic and aesthetic criteria and also the environment in which it is to be placed. This is a great location and it will look beautiful", Hortensia Herrero concluded.